Teen Events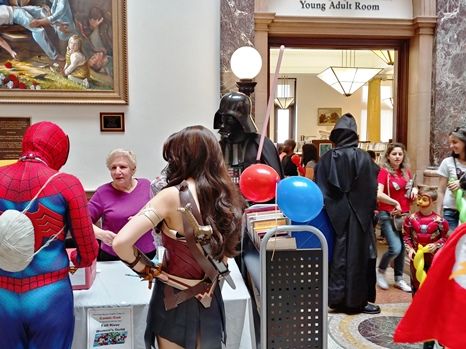 Dungeons & Dragons Group - Weekly meetups online. For info, email Taylor at tsilva@sailsinc.org.
Teen Art Group - Meets online on the first and last Wednesday of the month, 3-4 p.m., to share artwork. All genres welcome. For an invite to the Discord server, email Taylor, tsilva@sailsinc.org.
Comic-Con - The library sponsors a yearly Comic-Con! It was canceled in 2020 due to Covid, but we hope to return with a new comic-con in 2021.
Game Nights / Game Tournaments - We have offered both online and in-person game meetups. Check our calendar for upcoming game events. To sign up, contact Taylor, tsilva@sailsinc.org, or call 508-324-2700, ext. 123.

---