Teen Events

Fall River Public Library offers a variety of programs for adults, teens, and kids. Check our calendar to see what's going on at the library!
---
First Thursday of Each Month @ 6 pm
Teen Game Nights
Join us on the first Thursday of every month for our ongoing Teen Game Night! A handful of consoles and multiplayer games such as Mario Kart 8 Deluxe, Super Smash Bros. Ultimate, and Super Mario Party will be available. We have a Nintendo Switch. Bringing your own handheld devices and controllers is encouraged, the more the merrier!
---
First Friday of Each Month, 1 - 2 pm
Board Game Fridays
Join us every Friday this summer starting June 23 to play some fun board games! Beat the heat (and some library staff members) in Munchkin, Machi Koro, Oni Tama, and more!
Program geared towards ages 12-19, participants are invited to bring their own board games to share as well!
---
Last Tuesday of Each Month @ 6 pm
Teen Anime Club


Join our monthly anime club and meet other fans to talk about your favorite series, both new and old! Want to start a new series? We'll be ending every club meeting after watching episode one of a new series each month! We'll also have some tasty Japanese snacks to try as well!
Program intended for ages 12-18! Registration is not required.
---
Every Wednesday Evening, 5 pm - 7 pm
Magic: the Gathering

Our Magic: the Gathering group is back! Join us on Wednesdays at 5 pm. Players of all skill levels are invited. Bring your own deck or build a new one using the many cards we have at the library. Never played and want to learn? Someone will be willing to show you the ropes and join you for a game!

We meet in the Fell Reading Room. New and experienced players are welcome. Recommended for ages 12 -18.
---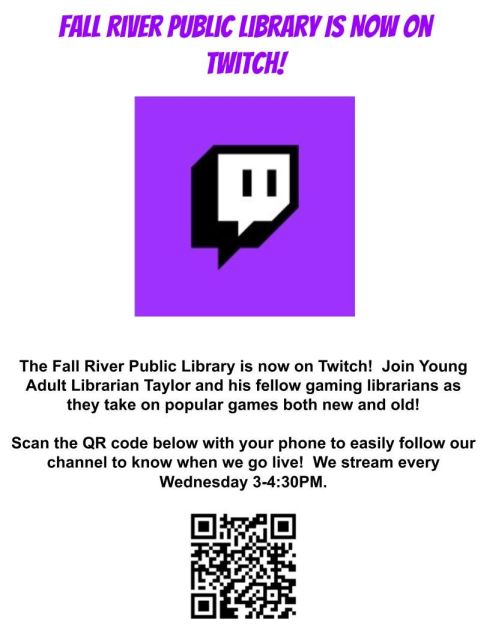 Anime Club - Our new Anime Club meets monthly on the last Tuesday of the month at 6 pm. For info, email Taylor at tsilva@sailsinc.org.
Comic-Con - The library sponsors a yearly Comic-Con! Our 5th Annual Comic-Con was held in May 2023, and we are already planning for the next one.
Arts, Crafts, & more - We have offered henna tattooing, tye-dye workshops, and other creative programs. Check our calendar for upcoming events. Got a great idea for something you'd like to do? Talk to Taylor, our teen librarian!
Game Nights / Game Tournaments - We are currently offering monthly online game meetups. Check our calendar for upcoming events. To sign up, contact Taylor, tsilva@sailsinc.org, or call 508-324-2700, ext. 123.


---