Books & Tea Group
Meets on the third Wednesday of each month, 2 pm

The Books & Tea afternoon group meets every third Wednesday of each month at 2 pm for book chat and light refreshments.
No required books to read--just come ready to share a book you've enjoyed recently, and bring your favorite teacup (if you like). For more information, contact Deb in the Circulation Department, 508-324-2700, ext. 2.

Love sci-fi or fantasy? Try our Science Fiction & Fantasy Book Club, meeting on the third Thursday of the month.
---
Fantasy & Sci-Fi Book Club
Meets on the third Thursday of each month at 6 pm
Do you love reading about other worlds? Join fellow fantasy/SF fans for our first-ever Fantasy & Sci-Fi Book Club meeting! Our monthly meetings are held on third Thursday of the month at 6 pm. Each month, we will talk about a different fantasy or science fiction book and vote on what we will read for next month's meeting.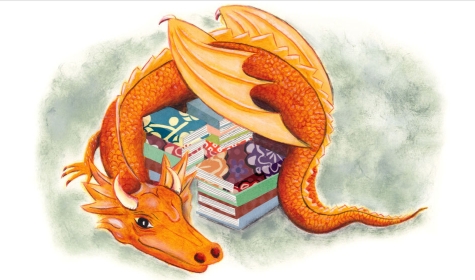 Questions? Contact Diana in the Reference Room, 508-324-2700, ext. 3, or email dfaulkner@sailsinc.org.

Books We've Enjoyed
October 2022: Project Hail Mary by Andy Weir
November 2022: Six of Crows by Leigh Bardugo
December 2022: A Marvellous Light by Freya Marske
January 2023: Ringworld by Larry Niven
February 2023: The Word for World is Forest by Ursula K. Le Guin
March 2023: Gideon the Ninth by Tamsyn Muir
April 2023: The Forever War by Joe Haldeman
May 2023: Ring Shout by P. Djèlí Clark
June 2023: Mistborn by Brandon Sanderson
July 2023: The Southern Book Club's Guide to Slaying Vampires by Grady Hendrix
August 2023: Dead Silence by S.A. Barnes
September 2023: Thistlefoot by GennaRose Nethercott
October 2023: Rosewater by Tade Thompson
November 2023: Warm Bodies by Isaac Marion
December 2023: Hell Followed With Us by Andrew Joseph White
Can't get enough books? Also try our Books & Tea group on the third Wednesday of the month at 2 pm!
---